Senate Probes Alleged Plot To Unseat Saraki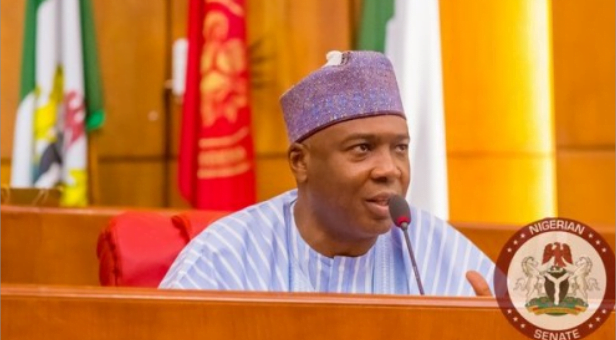 THE Senate has opened up on the alleged plot to unseat Senate President Abubakar Bukola Saraki, his deputy, Ike Ekweremadu and other principal officers.
Senator Representing Ebonyi central,  Obinna Ogba, who revealed the plot  says he has evidence of an alleged plan by Abdullahi Adamu, senator representing Nasarawa west, against Senate President Bukola Saraki.
"I rise this morning to bring to the notice of the senate that there is a plan by some people in this senate, maybe under the leadership of my distinguished colleague, particularly senator Abdullahi Adamu. 
Mr. President, you remember in January, distinguished senator Misau made a comment here that there was a plan to remove the Senate President and in fact the leadership," he said.
"Now, I have reliable information that some people are already planning to destabilise the senate, including the senate leadership by organising demonstration of which money is already exchanging hands.
I believe that all of us are all leaders in this in this country and everybody who see something that will destabilise the country or the senate or even the democracy should avoid it.
"As we are here, if there is any is going on, you have the opportunity to raise it and not to go outside the chambers to start planning civil resistance, market women to come for demonstration against the leadership of the senate.
"Mr. President, I want this senate to investigate this matter properly. I have evidence to show what I'm saying. There is a telephone conversation going on which any other person can also print it out, between senator Abdullahi Adamu and some other people."
After laying his evidence, Ike Ekeweremadu, deputy senate president, said anyone planning to destabilise the country "is not doing us good".
But Adamu, who is chairman, Senate Committee on Agriculture, in a reaction to the allegation, said: "I have never had any interest or ambition to remove the Senate President or anybody for that matter. I think they are trying to call a dog a bad name in order to hand it. Whatever I do in the Senate, I bear my cross and I think everybody will bear his cross."
Chairman, Senate Committee on Sports, Senator Obinna Ogba, who told his colleagues about the existence of underground plot to sack the Senate leadership, claimed to have intercepted electronic version of the plan.